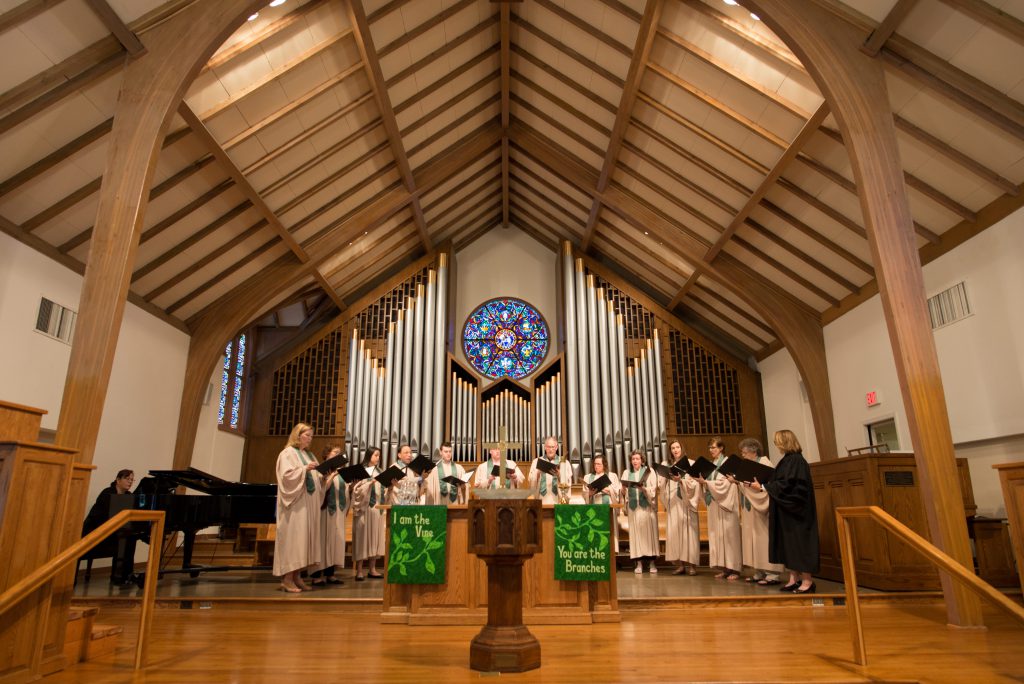 The Chancel Choir offers choral anthems at the traditional service from September through May, with works ranging from classical sacred music to modern composers, including works commissioned through our own Heiden Music Fund.
The Chancel choir does not require auditions and rehearses on Thursday evenings at 7:30 p.m. Please join us if you would like to lift up your voice in praises every week!
Honey & Locusts is an informal group of music-makers that brings non-traditional music to our services on occasion. Drawing from diverse sources including folk, bluegrass, contemporary Christian, and pop music, this group of singers and musicians brings variety and joy to our worship while praising God with their talents. As an informal group, any who have an instrumental or vocal talent, and enjoy harmonizing and making music with others are welcome to join!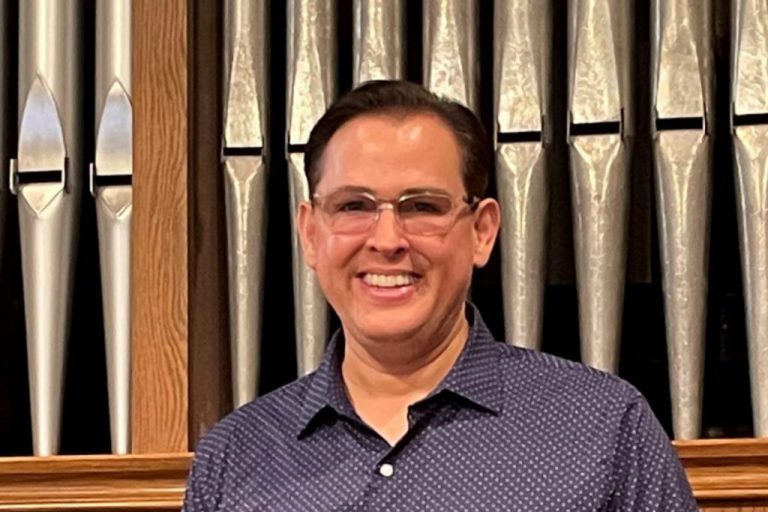 Dr. Don Armstrong, Director of Music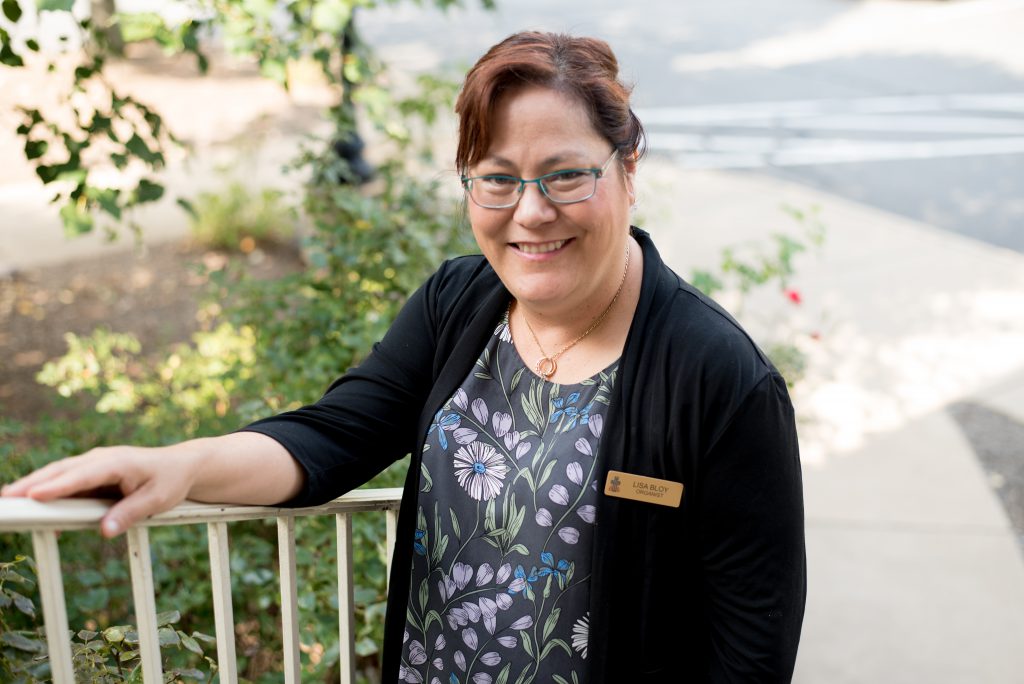 Our talented Director of Music and Organist share 4-hand piano duets and provide congregational accompaniment on both piano and organ. We are also pleased to welcome special guest instrumentalists throughout the church year.