Gathering those who fear they are not enough, so we may experience grace, wholeness, and renewal as God's beloved.
What is the Session and what do they do? The Session is the governing council for the congregation. It is composed of 15 individuals elected by the congregation to active service as ruling elders, together with one teaching elder, the Reverend James Sledge, who was called by the congregation to ministry at Falls Church Presbyterian Church. The Session is responsible for governing the congregation and guiding its witness to the sovereign activity of God in the world, so that the congregation is and becomes a community of faith, hope, love and witness. All members of Session are entitled to vote on all matters which may come before it. Once ordained, a ruling elder is always a ruling elder, continuing as a spiritual leader of the congregation, even when not actively serving on the Session. Ruling elders, listed below, serve three-year terms. The pastor, James Sledge, serves as moderator.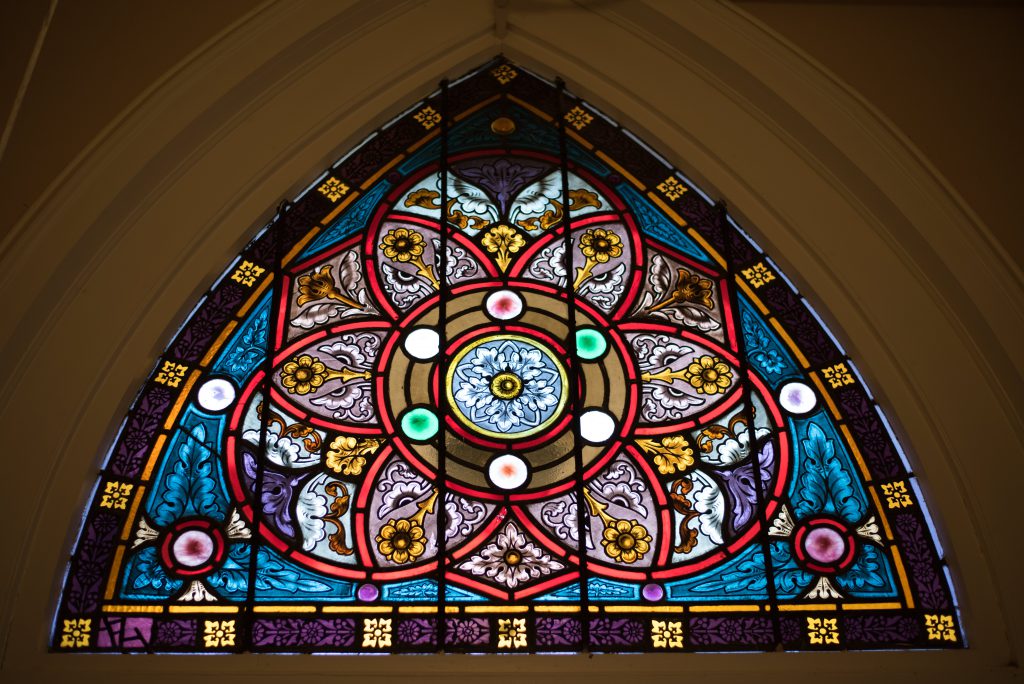 Tom-Erik Bowen
Jay Campbell
Marnie Sarver
Tim Stufft
Sue Armstrong
Darryle Brown
Chuck Hobbie
Suzanne Martin
Kirk Salpini
Will Packard
Lynn Wagner
Jon Wiant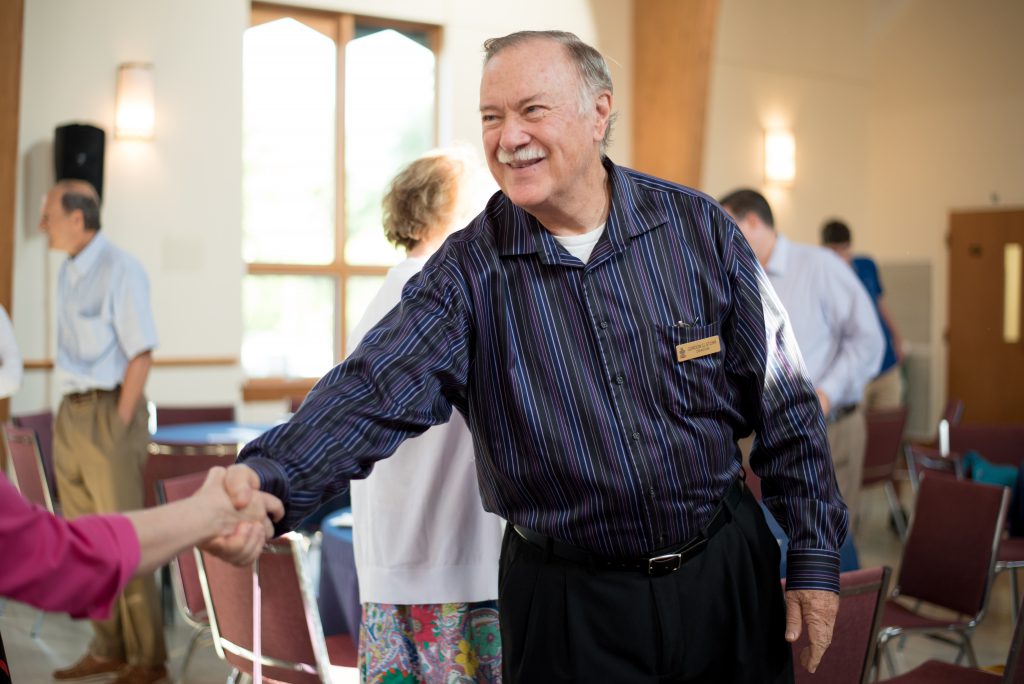 What is a Deacon, and what do they do? According to the Constitution of the PC(USA): The office of deacon as set forth in Scripture is one of compassion, witness and service, sharing in the redeeming love of Jesus Christ for the poor, the hungry, the sick, the lost, the friendless, the oppressed, those burdened by unjust policies or structures, or anyone in distress. Persons of spiritual character, honest repute, exemplary lives, brotherly and sisterly love, sincere compassion, and sound judgment should be chosen for this ministry (G-2.0201).
Susan Beeman
Cameron Brown
Kathy Chavez, moderator
Jenny Growney
Mary Soule
Gordon Storr
Linda Garvelink
Tom Koger
Elaine Porter
Shelly Skomra
Katharine Stewart
Sam Beatty
Karen Growney
Marsha Schuyler
Julie Stufft
Anja Wells
Serving our community, church, and each other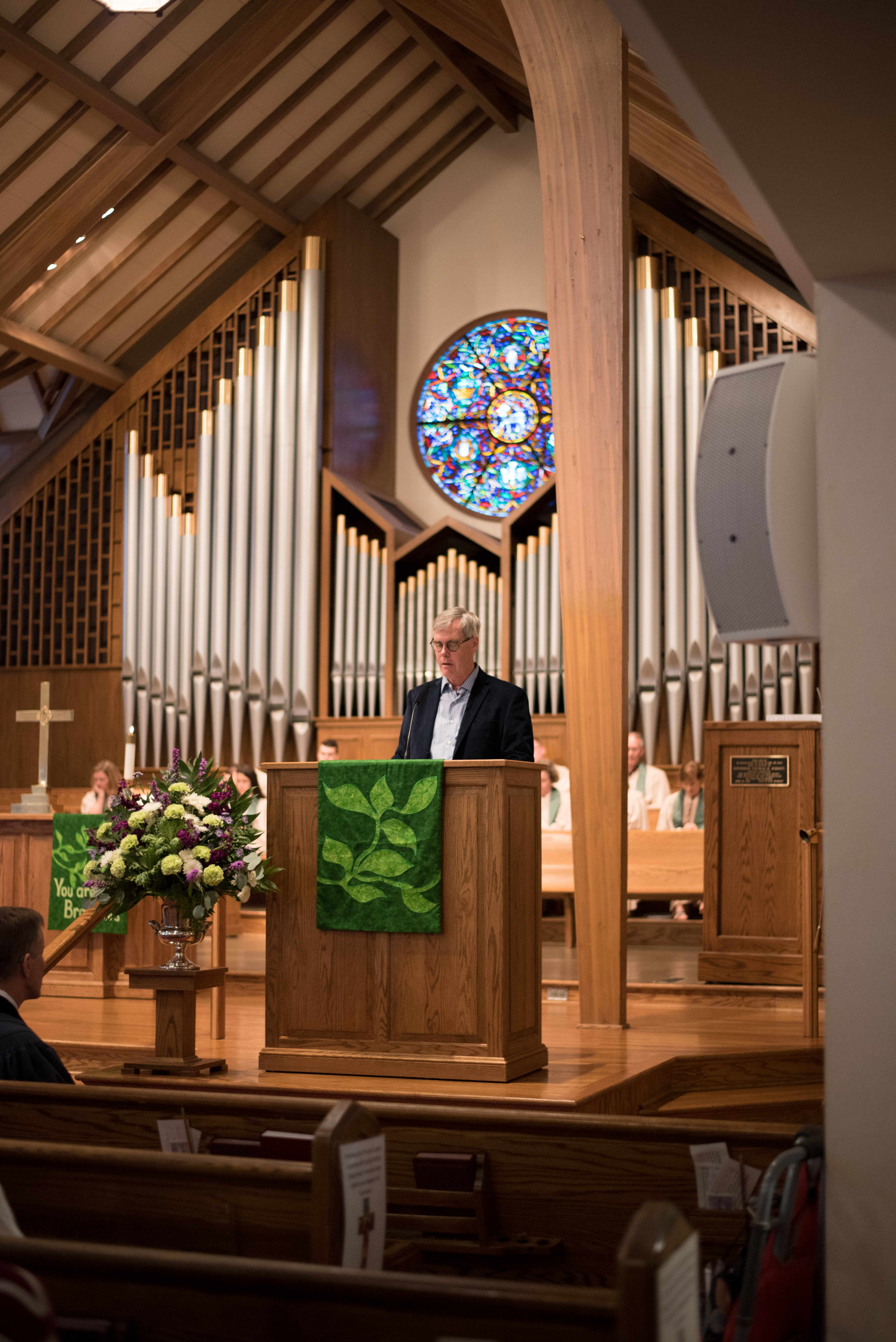 There are many ways to get involved in the life and ministry here at Falls Church Presbyterian. Whether you are looking to join a ministry team, serve others through our Welcome Table ministry, sing in the choir or simply find a community to call home, we welcome you and hope that you will find grace, wholeness, and renewal here.