Falls Church Presbyterian
We would love for you to join us as we seek to be faithful together.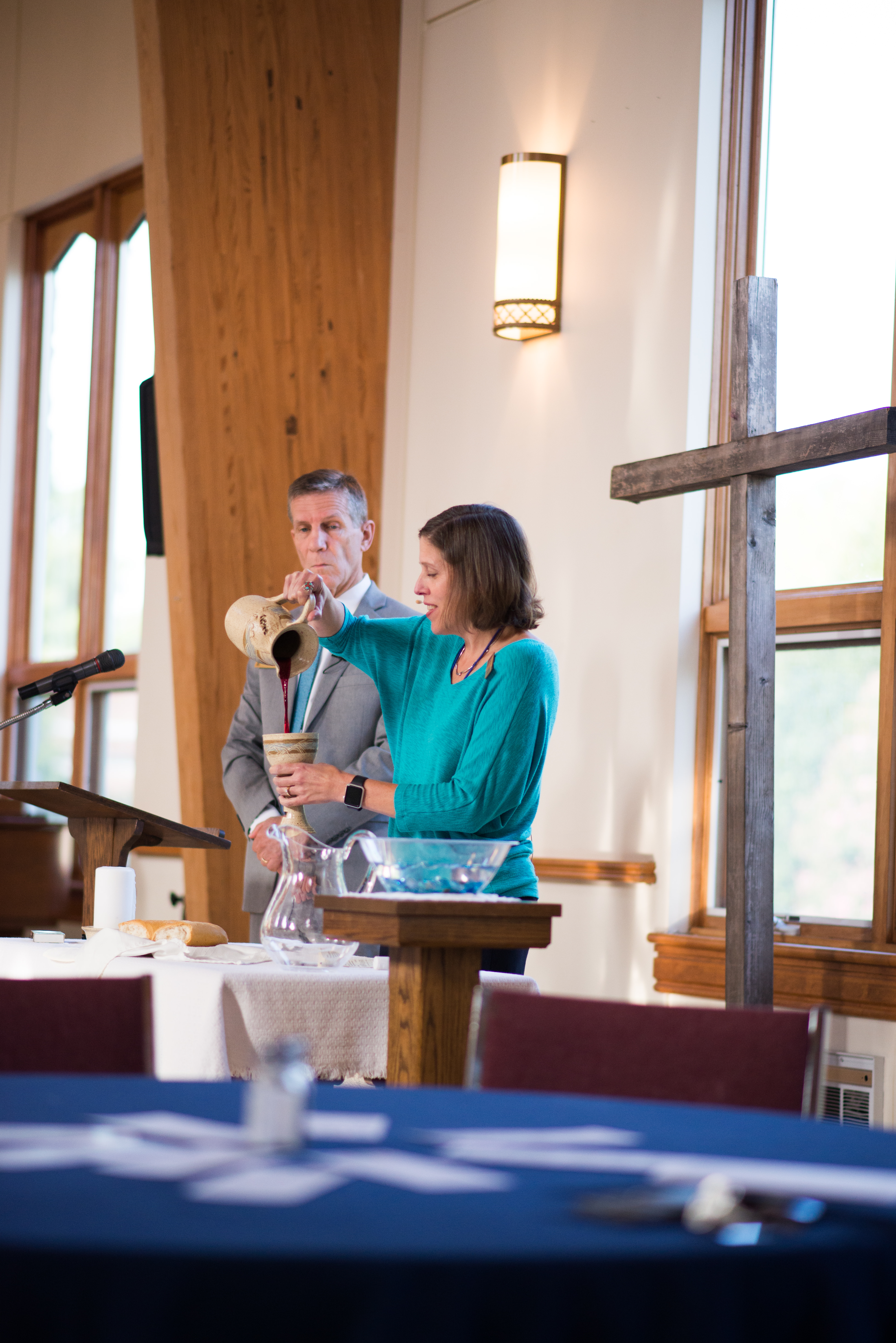 Join us Sundays for Worship at 8:30 & 10:45 a.m.
8:30 a.m. Informal Worship in Fellowship Hall
A less-formal worship service in our light-filled Fellowship Hall. Worship with coffee and snacks, crayons, hand-held musical instruments (optional), and songs accompanied by piano. Communion is served every Sunday.
10:45 a.m. Traditional worship in the Sanctuary
The Sacrament of Communion is celebrated on the first Sunday of the month. Child care is available in the nursery on the second floor. Most Sundays feature organ music, traditional hymns, and our Chancel Choir. About once a month, the service includes Honey and Locusts, a multi-instrument and voice group that includes youth and adults, bringing folk, bluegrass, and other non-traditional music to worship. 
In-person Spiritual Growth Opportunities for All Ages are currently on pause for the pandemic.
Typically, Sunday classes take place during the 9:30 a.m. hour, September-May. Other spiritual growth offerings occur throughout the week, including monthly Presbyterian Women's Circles, Tuesday Centering Prayer, and Saturday Bible Study & Fellowship Group. Many of these groups are on pause or are meeting virtually. You can find more information in our weekly e-gram which can be found on the members page.
Frequently asked questions
How long is a typical worship service?
Our worship services are typically one hour long or less.
Parking is available on three sides of the building and along E. Fairfax Street. Handicapped parking access is available at the E. Fairfax Street entrance.
Our building is almost 150 years old and has several additions with multiple entries – which can be confusing! The main entrance to the sanctuary is up the stairs through the double doors off the back parking lot. Worshipers may also enter Fellowship Hall up the stairs through the set of doors off the front parking lot. If you're visiting the church office, the entrance is just inside the double doors off the back parking lot.
Our nursery is open and ready to serve your family. We offer nursery care for infants to age 4 in Room 201 during the 10:45 a.m. worship service. Parents may drop off and pick up children throughout this time. Our nursery is staffed by paid and background-checked nursery workers who love kids!
What about kids in worship?
Children are always welcome in our services. The first four pews on the right side of the sanctuary are designated for families with young children, but that doesn't mean you have to sit there!
We offer a variety of opportunities for youth to get connected at FCPC. Youth are invited to join us in our worship services. We also offer Sunday evening programming, September–May. You can read more on our Youth Spiritual Growth page or contact Diane Maloney, Director of Spiritual Growth and Community Engagement. 
Are LGBTQ+ persons welcome?
Absolutely! At FCPC we have had a longstanding commitment to bringing about justice for all people. We believe all people are of sacred worth and value. As members of Covenant Network of Presbyterians, we are "working for the unity of the church, furthering the inclusion of LGBTQ persons, seeking understanding and reconciliation, and joining with others seeking a still more just and inclusive church." For those seeking a gender-neutral restroom, there is one on the main level in the conference room (across from the sanctuary) and two on the third floor.
Our 8:30 a.m. Fellowship Hall service welcomes you to "come as you are." At our 10:45 a.m. Sanctuary worship service dress is traditional, though all are welcome, no matter what you are wearing!
Falls Church Presbyterian is located on Broad Street (VA-7) in downtown Falls Church, 3 miles east of the Capital Beltway (I-495)
From D.C. and Points East
From I-66 westbound from D.C., take the Sycamore Street exit. Make a right at the bottom of the ramp onto Sycamore. Turn left at the next stoplight onto Washington Boulevard (0.1miles). Turn left at the next stoplight onto Lee Highway (0.3 miles). Make a left at the fifth stoplight onto Broad Street (0.6 miles). FCPC is on the left (0.4 miles). 
From D.C. and Points East
From I-66 heading east from the Beltway, take the Lee Highway (US-29) exit. Make a right at the top of the ramp onto Lee Highway. Make a left at the fourth stoplight onto Broad Street (0.6 miles). FCPC is on the left (0.4 miles)
Go south on N Sycamore St toward 19th St N, 374 ft
Right on 19th St N, 0.2 mi
Left on N Van Buren St, 0.2 mi
Right on E Columbia St, 0.3 mi
Left on N Cherry St, 338 ft
Right on N Fairfax St, 0.2 mi
FCPC is on the corner of N Fairfax and E Broad
FCPC is conveniently located along WMATA bus route 28A.  From East Falls Church Metro (2001 N Sycamore St, Arlington, VA 22205‎):Walk to Bus Bay C and board Bus 2B toward Fair Oaks Mall. Take bus to Rt 29, Washington St & Rt 7/Broad St (7 mins, 7 stops). Walk east on Broad St to Falls Church Presbyterian Church (about 5 mins)