There are many ways to get involved in the life and ministry here at Falls Church Presbyterian.
We welcome you and hope that you will find grace, wholeness, and renewal here.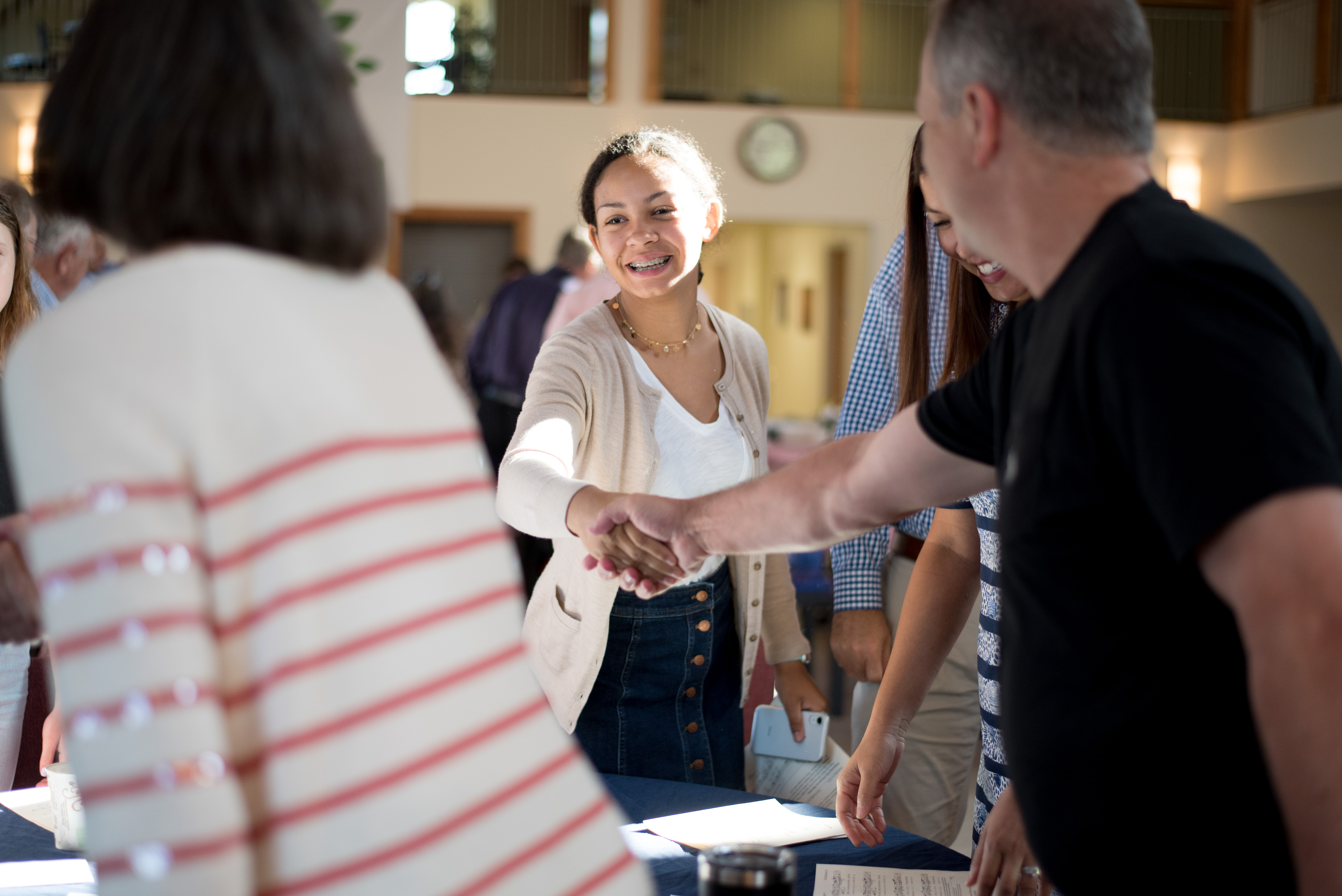 Whether you are looking to join a ministry team, serve others through our Welcome Table ministry, sing in the choir or simply find a community to call home, we welcome you and hope that you will find grace, wholeness, and renewal here.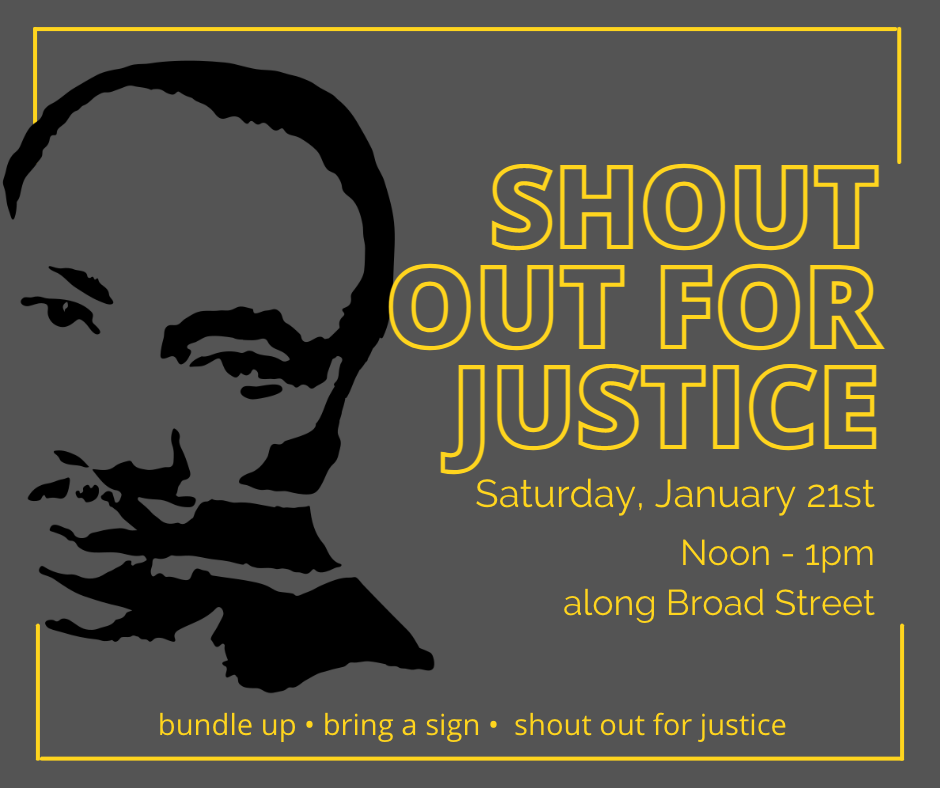 Shout Out for Justice
Honor Dr. King's legacy with this spirit by joining FCPC and members of the beloved community on Saturday, January 21, at noon, for our next Shout Out for Justice event. Bundle up, bring a sign, and stand with us for an hour along Broad Street as we remind ourselves and those who drive by of the continuing injustices faced by People of Color through white supremacy, systemic racism, micro-aggressions, and unconscious bias.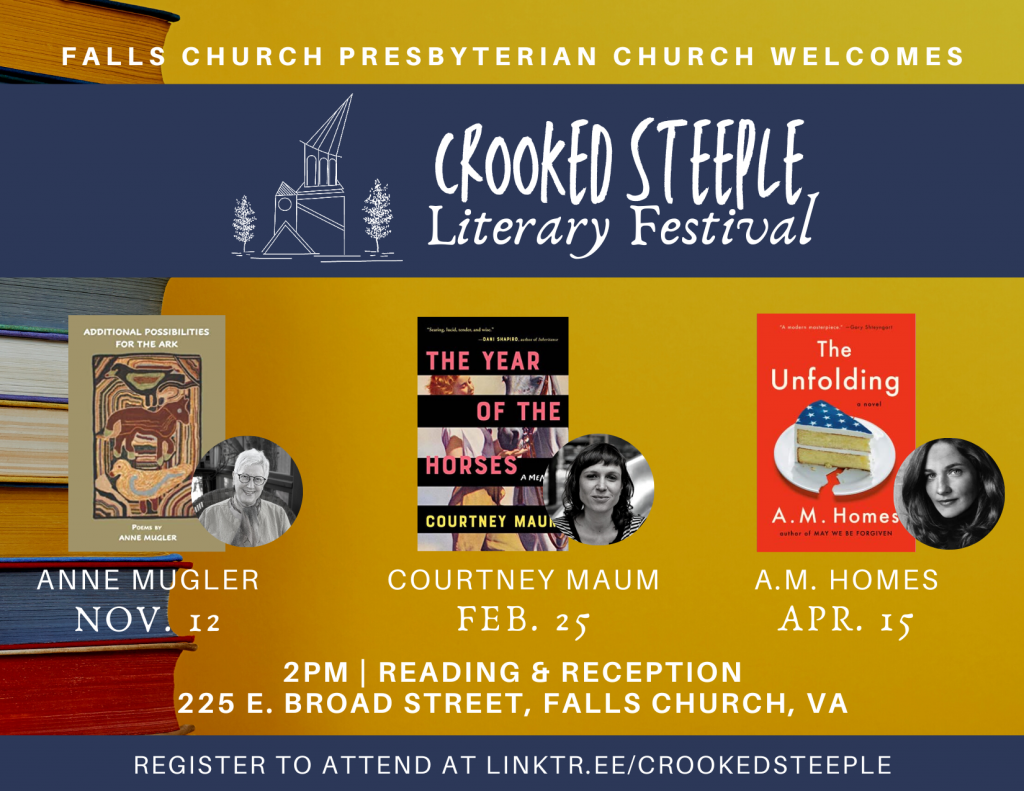 Crooked Steeple Literary Festival
Join us for the next event of the Crooked Steeple Literary Festival. At three events from November - April we'll welcome a variety of authors and artists. Join us for our next event, February 25th, as we welcome author, Courtney Maum.
1st & 3rd Wednesdays
of the month
4-6 p.m.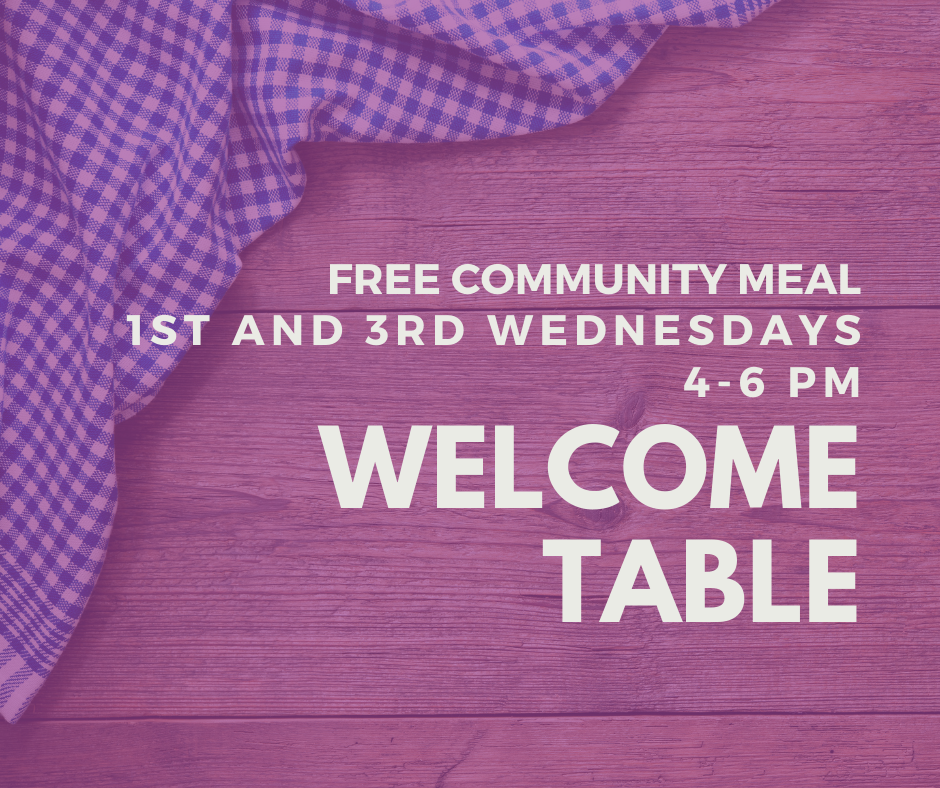 Welcome Table
As we practice social distancing during the coronavirus pandemic, Welcome Table is serving a to-go meal, handed out from 4 to 6 p.m. outside the church building. We ask that guests respect the 6-foot markings on the sidewalk and wear a face mask. The church will remain closed to the public.
Our members join us from all walks of life. Read more about some of our members and their lives outside the church.