The FCPC library collection includes fiction and nonfiction books, periodicals, videos, archived materials, a children's corner, and more. We invite you to stop in and browse, check out materials, or stay and read a while. We hope you find the library a welcoming space for reflection and study, and that you find something to inspire you on your spiritual journey. The FCPC library is located on the main level of the building just outside of the sanctuary near the elevator.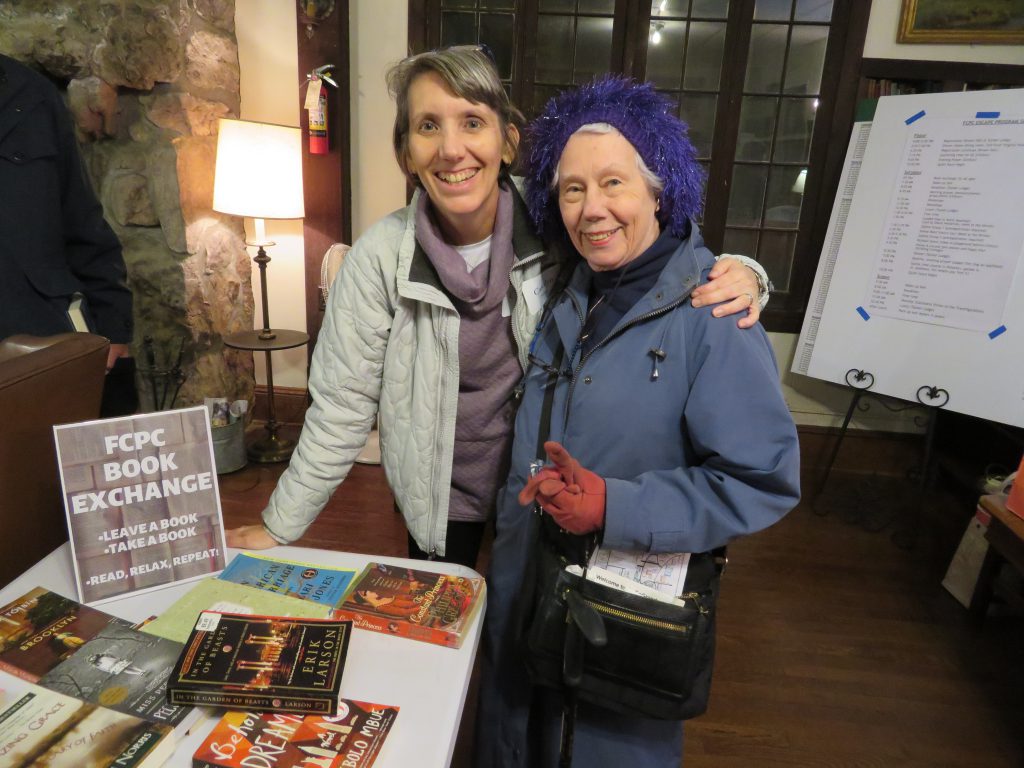 FCPC Librarians Carolyn Bruce and Avery Burns
Librarian Avery Burns highlights new acquisitions and seasonal favorites below.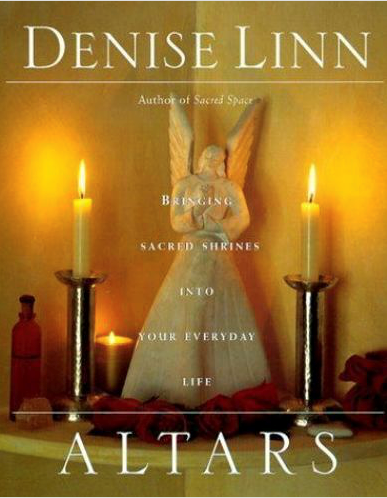 From the book jacket: "The urge to create sacred spaces is so deep in the human psyche that we often create them unconsciously. A gathering of photos on a piano, an arrangement of personal objects on a desk or fireplace mantel, are perhaps outer manifestations of an inner desire to establish hallowed and holy spaces in our environment…. In Altars, [Denise Linn] demonstrates in photos and text how you can enrich your home or office by creating unique shrines for healing and contemplation."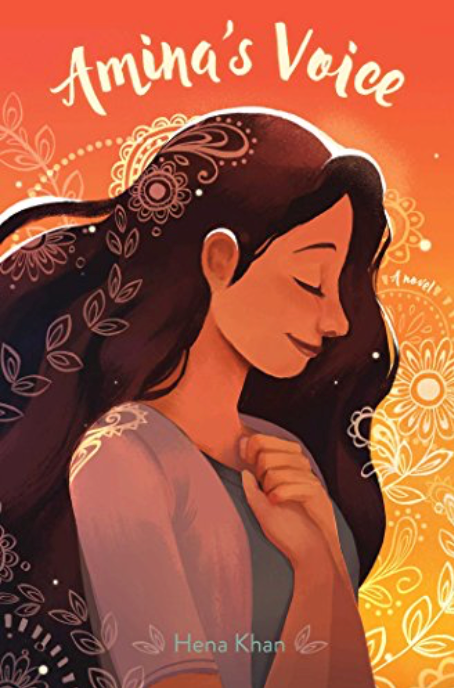 In this fictional story of a young Pakistani-American girl, Amina tries to stay true to her culture and heritage while also trying to navigate her middle school friendships. As if sixth grade isn't enough of a struggle, her local mosque is vandalized leaving her scared and distressed. In the end, will Amina use her voice in more ways than one to bring everyone together? Reviewer R.J. Palacio states: "For inspiring empathy in young readers, you can't get better than this book."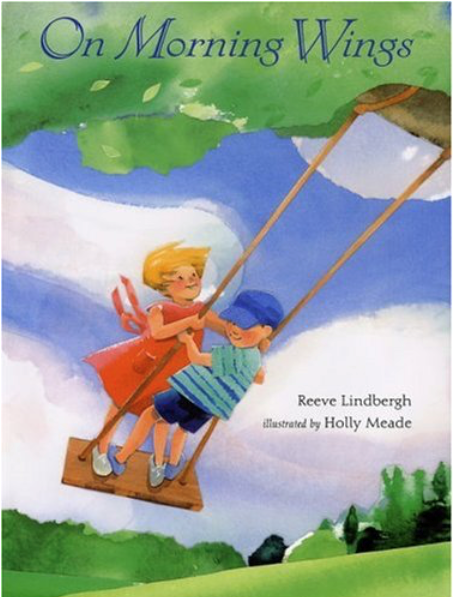 From the book jacket: "The bright morning light greets four children as they step into a day filled with joyful activity: climbing a tree, swimming through clear water, toasting marshmallows at twilight. And when they feel lost or lonely, friends are never very far away. In a gentle adaptation of Psalm 139, the author and illustrator have created a prayer of abiding love and hope - and a sun-dappled world where comfort is around every corner and no one is ever truly alone."
The FCPC library welcomes book reviews from readers of all ages. You can submit your book reviews below or by emailing library@fallschurchpresby.org
There are many ways to get involved in the life and ministry here at Falls Church Presbyterian. Whether you are looking to join a ministry team, serve others through our Welcome Table ministry, sing in the choir or simply find a community to call home, we welcome you and hope that you will find grace, wholeness, and renewal here.